Every year I take a trip to IeJima.  Ie island is a thirty minute ferry ride from Motobu port. The small beautiful Island is famous for the Wajii lookout point, The Lilly festival and Mt Gusuku. The main crops are sugarcane, peanuts and tobacco.  The island does have venomous snakes (Habu), so be careful when exploring at night.
The beautiful Wajii lookout point is my favorite viewpoint on the north side of the Island.
Ie Island offers some of the best diving in the world – Beautiful blues!
Conditions can change quickly at this location, check the weather forecast and sea conditions before diving.
Every year photograph the large Porites coral formation. This year I used the GoPro Hero4.
The top view massive Porites lutea coral.
Some of the most beautiful Acropora corals can be found in shallow water.
The lily festival takes place every year in late April. If you like flowers this is the place to go.
One of the best views is on top of Mt Gusuku. I was lucky to find a large stag beetle (Dorcus titanus okinawanus) in the parking lot two years in a row.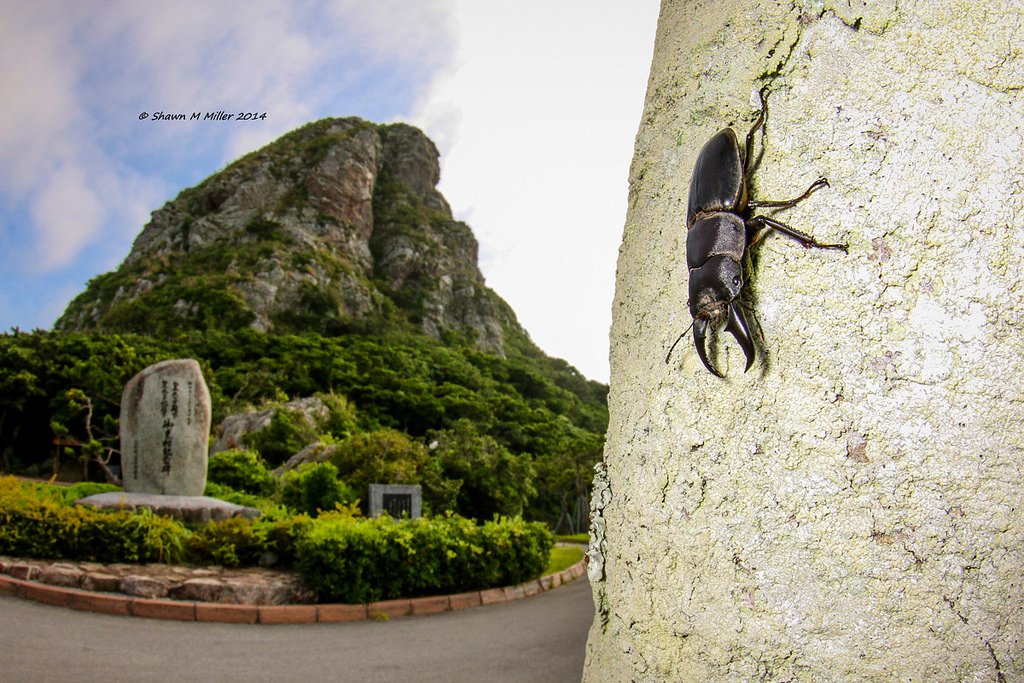 The Kuroiwas ground gecko ( Goniurosaurus kuroiwae orientalis) Is and endangered species found on the Island. Pay attention to crossing wildlife !
Have a great day!