The Hallowell's tree frog ( Hyla hallowellii ) is found on Okinawa, Amami and Tokunoshima Island.
Scientific name: Hyla hallowellii
Common name: Hallowell's tree frog
Distribution: Ryukyu Islands
Habitat: Forests, grassy areas and farm fields near water.
Diet: Insects
Average size: 30mm-40mm
Color: Bright green with a white belly
The Hallowell's tree frog is fairly common but not often seen.  The beautiful frog lives high above the ground in trees making it difficult to find and photograph.
They are easy to locate during mating season. The male produces a fairly high pitch squeak sound over and over.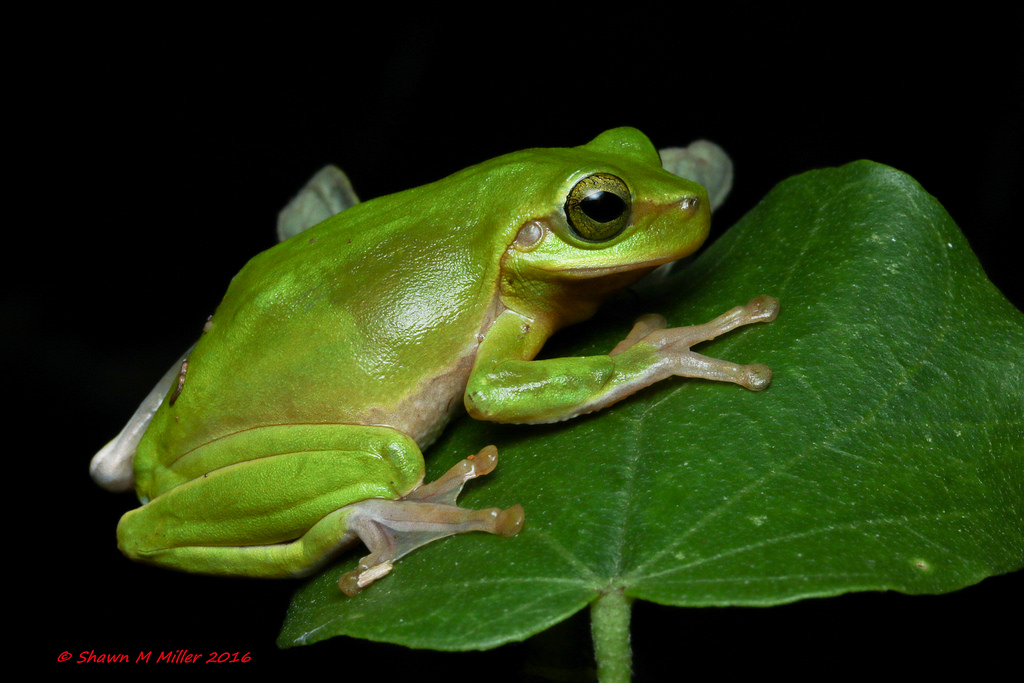 Let's protect the wildlife of the Ryukyu Islands.